Healthcare Expense Management Solutions
With costs escalating and reimbursements declining, lowering expenses has never been more critical to a healthy bottom line. Every dollar saved can be a dollar spent to add clinical resources, improve facilities or invest in new medical technologies.
Our suite of spend management solutions is the only one on the market that delivers valuable insight into your healthcare organization's entire non-labor expense, supported by the industry's largest real-time repository of expense data from facilities nationwide.
BroadJump enables healthcare organizations to achieve real cost savings through our comprehensive data analytics platform. Our solutions deliver transparency into spend data, giving you greater visibility and control across all non-labor expense categories. Many of our clients like to say that they don't move forward with purchases unless they 'BroadJump it' first. And our dedicated healthcare experts are there to support your team.
Many of our clients don't move forward with purchases unless they 'BroadJump it' first.
What we bring to the table:
Real-time insight into your entire non-labor expense

Easy-to-use applications that lead to quick results
Significant savings opportunities through price parity, improved pricing and immediate sourcing opportunities

Increased utilization and standardization

Expert Client Management support to decrease the time from recognition to realization of savings
Customized Solutions

by Role
BroadJump's team of healthcare supply chain professionals, armed with our powerful data  analytics solutions, provide you with the resources to streamline expense management and sourcing activities, freeing up your valuable time. We know the healthcare supply chain and the critical role each part of the team plays in managing it effectively.
Whether you're a supply chain or pharmacy professional that needs strategic sourcing analytics, a service line director seeking to improve utilization, a finance professional who needs an enterprise-wide view, or a non-acute supply chain leader responsible for strategic cost reduction – we have the spend management solutions, analytics and expertise that enable you to deliver results.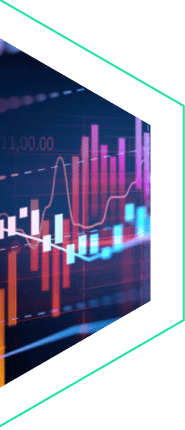 Our Product Portfolio
Supply chain, pharmacy, financial and clinical teams want to understand the key factors that drive variation in the pricing and clinical utilization of products and pharmaceuticals.
BroadJump has developed an industry-leading portfolio of spend management solutions that deliver actionable comparative analytics, helping you to quickly realize lower supply costs and optimal utilization of your existing resources. The result? Improved efficiency and care, with many of our clients seeing a positive ROI in the first 90 days of use.